What's in a name? That was the question on Roy's mind when he hosted his radio show on Radio Woking at the end of last year. With James Wright from 

Fruitful Marketing

 as his guest on the show, talk quickly turned to marketing, branding, and the upcoming launch of Taking Cover.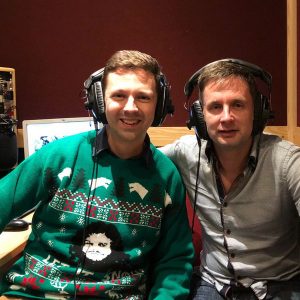 Though the business concept was firmly in place and Roy had been hard at work designing the new logo, Taking Cover was still missing a strapline and he knew that he needed something short but sweet, that really hit home.
As hard as it might try, the world of insurance has yet to shake off its reputation of being on the boring side… so 20 minutes into his 2-hour show, Roy threw James a curveball – live on air!
Giving James 30 minutes (whilst still being interviewed!), the challenge was to create a new strapline and a basic marketing strategy for the new business. If you've made it as far as the blog then you'll know that Taking Cover focuses purely on protection, so with this in mind James' suggestion was…
"You protect us, we protect you"
And that's really how it all began. Fast forward to May and Taking Cover is up and running, with James' strapline being used alongside the new logo, and sits firmly on the homepage as the first thing visitors to the site see.
Tune in at 20:11 on the 

recording of the show

, and hear the challenge and how it unfolded for yourself – and if you're ever in need of a strapline, you know who to go to!